NEW for the
2023-2024

school year

!
What facilitators told us
In the 2022-23 school year, the Centre for Healthcare Innovation led an evaluation of Thrival Kits in Manitoba. This evaluation included 16 classrooms (199 students). Key evaluation outcomes included:
90% of Facilitators felt that students had experienced an increase in self-awareness as a result of Thrival Kits™.
68% of teachers reported a positive change in classroom climate as a result of the program.
Teachers described several positive impacts including openness and ability to discuss mental health, and increased ability to cope with difficult emotions.
Pre-to-post growth reported by students in two key areas of 'expressing feelings to others' and 'feeling respected by adults.'
Students exposed to Thrival Kits experienced meaningful improvement in socioemotional development from pre- to post, whereas students in the control group did not.
Facilitators provided useful feedback that has resulted in revisions to the Thrival Kits program this year including additional activities and resources. As we work toward our goal of providing an exceptionally high quality program, further development and consultation is expected to take place during this school year with more enhancements to the program expected for the following school year.
New activities and resources
Watch for the leaf symbol
which identifies a new activity or resource in the Facilitator Guide. Rest assured we have kept the 24 core Thrival Kits™ activities that have been a successful part of the program for several years. However, we have refreshed the program by providing a wider variety of optional activities and resources so that Facilitators have more choices for implementing Thrival Kits™ in the classroom year after year and across different grades.
You will notice that some of the activities and activity options now have suggested grade levels. This allows for more thought-provoking and challenging Thrival KitsTM activities to be introduced to the older students. You know your students best, choose the activities you think are most suitable for your classroom.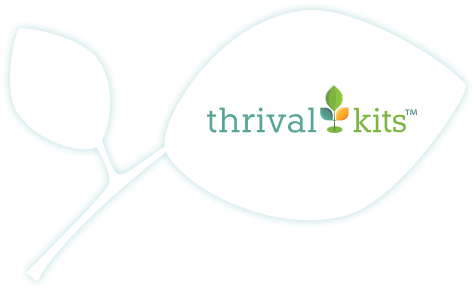 New theme - Thriving in today's environment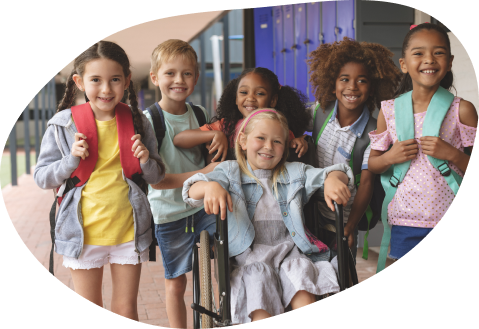 The additions made to Thrival Kits™ this year build on the theme of engaging with nature and our natural environment. We know from child development research that Grade 4 to 6 students begin to see the world in broader ways as they develop the capacity to think more abstractly about themselves and the world around them. As they move through the middle years, students want to know where they belong and where they can make a difference.
While research on the topic of climate change and the impact on children's mental health is limited and emerging, it is important for adults who support children to be aware of the potential for maladaptive coping. In a review of the mental health impacts of the awareness of climate change, Canadian researchers found that children can experience emotional responses such as sadness, depression, anxiety, fear and anger (Léger-Goodes et al., 2022).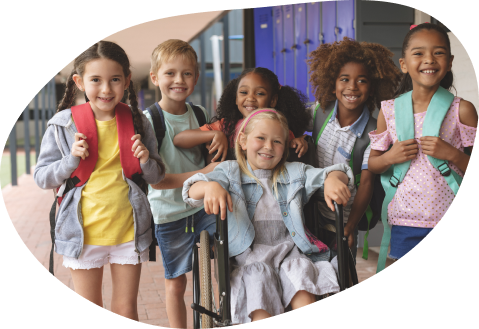 Interested in Thrival Kits?
Fill out the form on the right and one of our staff will contact you.